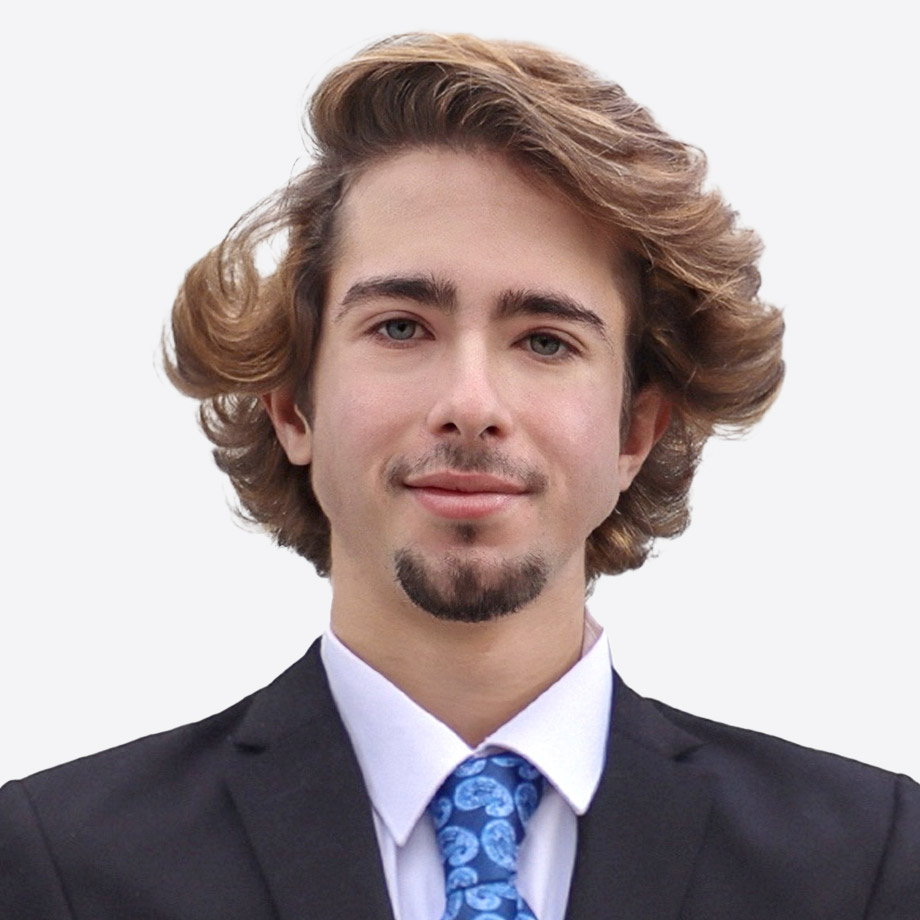 João Maria Botelho
Research Assistant
Business and Human Rights, ESG, Environment and Sustainable Finance
Mr. João Maria Botelho is an LL.B student at NOVA School of Law and a Research Assistant at NOVA's Business, Human Rights and the Environment, NOVA OCEAN, and NOVA Green Lab (member of the editorial board).
He has a strong interest in ESG and Sustainable Finance. He has pursued training in this field through various courses and programs, including the Global Internship Program by Clifford Chance on Climate Change and Sustainable Finance, a Summer School on "Sustainable Finance" by the Joint Research Centre, Strategic Management courses at Copenhagen Business School, and Financial Market courses from Yale.
In January 2023, he completed Matheson's Irish law firm's ESG Experience Programme. Some key areas of focus included advising clients on government support available for renewable energy projects, finalizing agreements, analyzing statutory instruments, and drafting contract provisions.
In august 2022 João got his ESG Specialisation Certificate from Wharton University to complement his ESG experiences (VDA Spring School on Sustainability and Abreu Advogados Sustainability School). Additionally, he further advanced his expertise by completing the Global Business and Human Rights Program at Clifford Chance, where he deepened his understanding of the human rights implications of corporate actions and the role of legal professionals in addressing them.
He has previously served as an Energy Transition Researcher at the US Coalition on Sustainability from June to October 2022. Additionally, has worked for the Alliance for Affordable Energy on the "Carbon capture/storage and Blue Green Hidrogen Project" for the US Intergovernmental Panel on Climate Change from October to January 2023.
Currently, serves as a Policy and Strategy Intern at The Global Alliance for a Sustainable Planet, where he was part of GAPS'S COP27 Task Force and New York Climate Week preparation team. Currently, he is specializing in Regenerative Economics with Professor John Fullerton for the 2023 cohort.
In recognition of his dedication to these issues, João was awarded the Ambassador of Sustainability at NOVA School of Law in 2022/2023.
Mr. Botelho has also conducted parliamentary research for the "Assembleia da Républica" on the importance of Checks and Balances. His research, titled "Freios e Contrapesos num Parlamento Unicameral: o caso português de fiscalização e controlo Parlamentar," was conducted in the fields of Constitutional Law and Political Science and was recognized by the Committee on Constitutional Affairs, Rights, Freedoms and Guarantees and by the President of the Assembly of the Portuguese Republic.
He has an interdisciplinary approach that transcends barriers to address emerging 21st-century risks and opportunities. João has a proven ability to create a vision and implement it in complex stakeholder environments, and he is motivated by initiatives with positive and lasting social and environmental impacts. João's ultimate goal is to pursue an international career in Business, Human Rights, and Sustainability.