Business and Children's Rights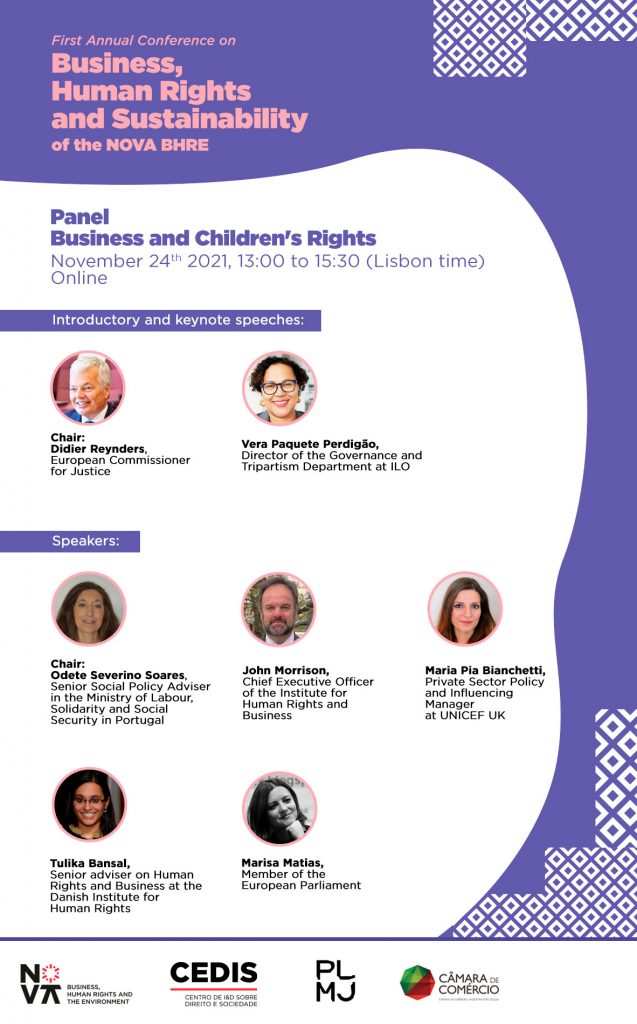 Business activities have impact on the full spectrum of children's rights as defined in the UN Convention of the Rights of the Child (CRC). They can affect them directly, for example through the exploitation of child labour, or indirectly, for instance by failing to provide decent working conditions to parents and caregivers or contributing to factors that harm children. For obvious reasons, child labour is the conventional entry point for business, and too frequently it is also the end point. As result, child rights impact often remain a blindspot for businesses.
As noted by the United Nations Committee on the Rights of the Child in General Comment No. 16 on State Obligations Regarding the Impact of the Business Sector on Children's Rights: "business can be an essential driver for societies and economies to advance in ways that strengthen the realization of children's rights …[but] business enterprises can also negatively impact children's rights".
This is to say that a children's rights perspective is different from a corporate responsibility approach (CR). While a CR tends to be top-down, with the company deciding which issues it wishes to address, human rights start from the perspective of the individuals who are affected by a company's operations. Human rights rest on an internationally agreed set of standards, in this case particularly the UN convention on the rights of the child.
These two characteristics mean that a focus on rights, when taken seriously by a company, does a better job of protecting a company from risk or reputational harm than a focus on corporate responsibility. In the light of the socio-economic consequences of COVID-19, which threaten to roll back years of progress for children rights, mandatory human rights, and environmental due diligence in European Union and around the world is becoming a hot topic for discussion among companies, policymakers, and NGOs working on responsible business issues. But where do children`s fit?
A robust and effective law mandating human rights and environmental due diligence (HREDD) that integrates child rights and provides access to justice would clarify business responsibilities, reward those who are taking action to uphold their human rights responsibilities, and sanction those who abuse child rights and harm the environment.
This webinar will highlight the range of adverse business impacts on children, including child labour, explore the challenges for companies in integrating child rights into their human rights and environmental due diligence (HREDD) and how a new EU mandatory due diligence legislation making HREDD mandatory could drive responsible business behaviour towards children in the EU, supporting national efforts in this regard and creating a level of playing field across the EU single market and around the world. Article 3(1) of the CRC establishes that "in all actions concerning children…the best interests of the child shall be a primary consideration." This principle has emerged as an important guide to interpreting the CRC and should also be an important consideration for EU policy on business and human rights.
Introductory addresses and keynote speeches:
– Didier Reynders, European Commissioner for Justice (video message)
– Vera Paquete Perdigão, Director ILO Decent Work Team for Central Africa
Chair: Odete Severino Soares, Senior Social Policy Adviser in the Ministry of Labour, Solidarity and Social Security in Portugal
Panellists:
– John Morrison, Chief Executive Officer of the Institute for Human Rights and Business
– Maria Pia Bianchetti, Private Sector Policy and Influencing Manager at UNICEF UK
– Tulika Bansal, Senior adviser on Human Rights and Business at the Danish Institute for Human Rights
– Marisa Matias, Member of the European Parliament
Business and Children's Rights
24th of November
Time: 13:00 to 15:30 (Lisbon Time)
The panel will be in English