Webinar Series on Business and Human Rights Developments in Europe
News
Claire Bright was short-listed for the Trophies for French nationals abroad in the Innovation category for her work on Business and Human Rights. Her interview in Le Petit Journal is available (in French) here.

The May newsletter of the Nova BHRE is available here. Click on the 'subscribe' button below if you would like to be kept updated about the activities of the centre.
Corporate Due Diligence and Gender Equality
With the support of the Portuguese Presidency of the Council of the European Union, the Nova Centre on Business, Human Rights and the Environment (NOVA BHRE) is organizing, in partnership with the Portuguese Ombudsman Office (Provedor de Justiça), the British Institute of International and Comparative Law, the Teaching Business and Human Rights Forum, and NOVA 4 The Globe, a webinar series gathering experts from different fields and from various groups of stakeholders to discuss key issues pertaining to Business, Human Rights and the Environment. The overall aim of the webinar series is to 'connect the dots' between corporate due diligence and issues such as civil liability, private international law, contract and company law, the green deal, sustainable finance, and gender equality. This episode will focus on the interconnectedness between corporate due diligence and gender equality in light of the legislative developments at the European level.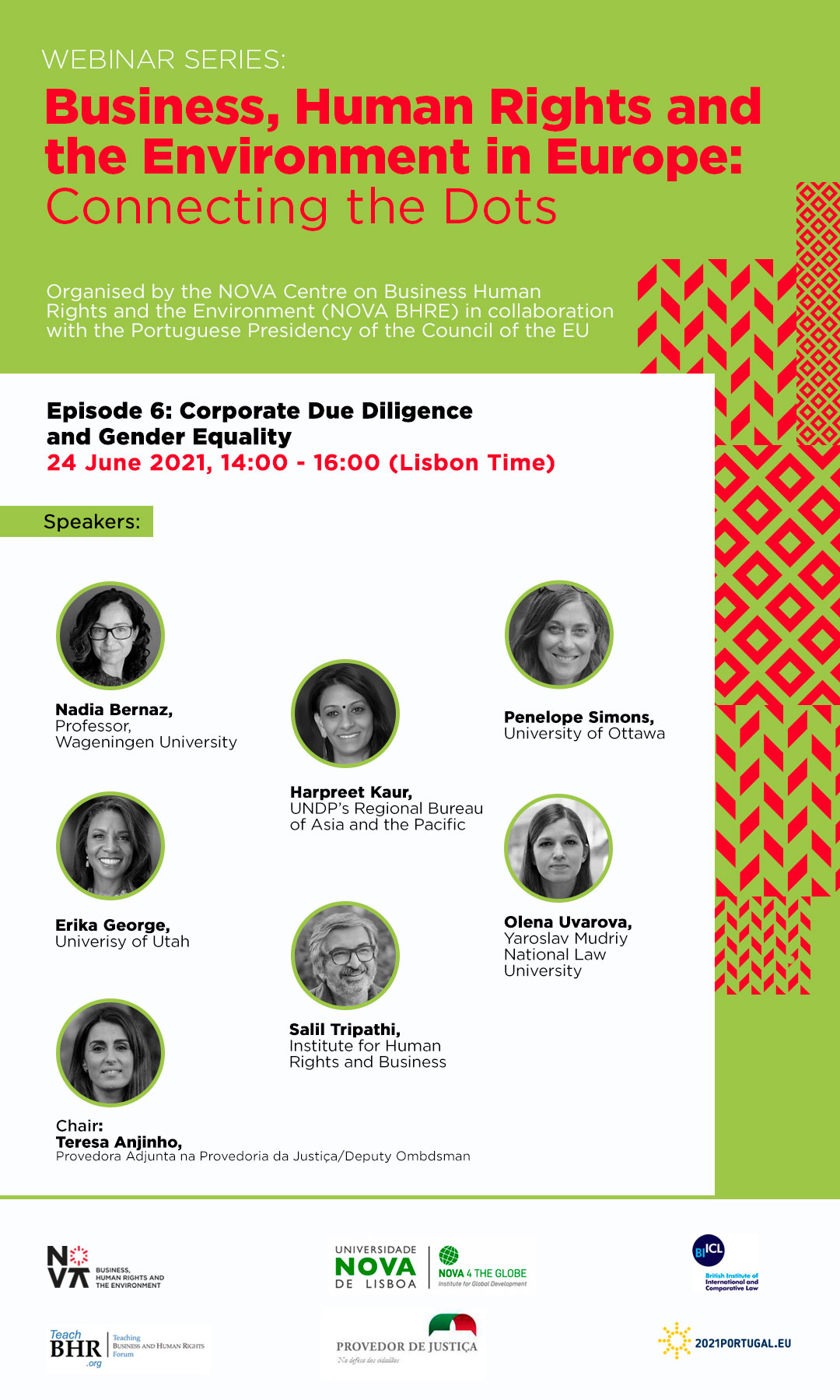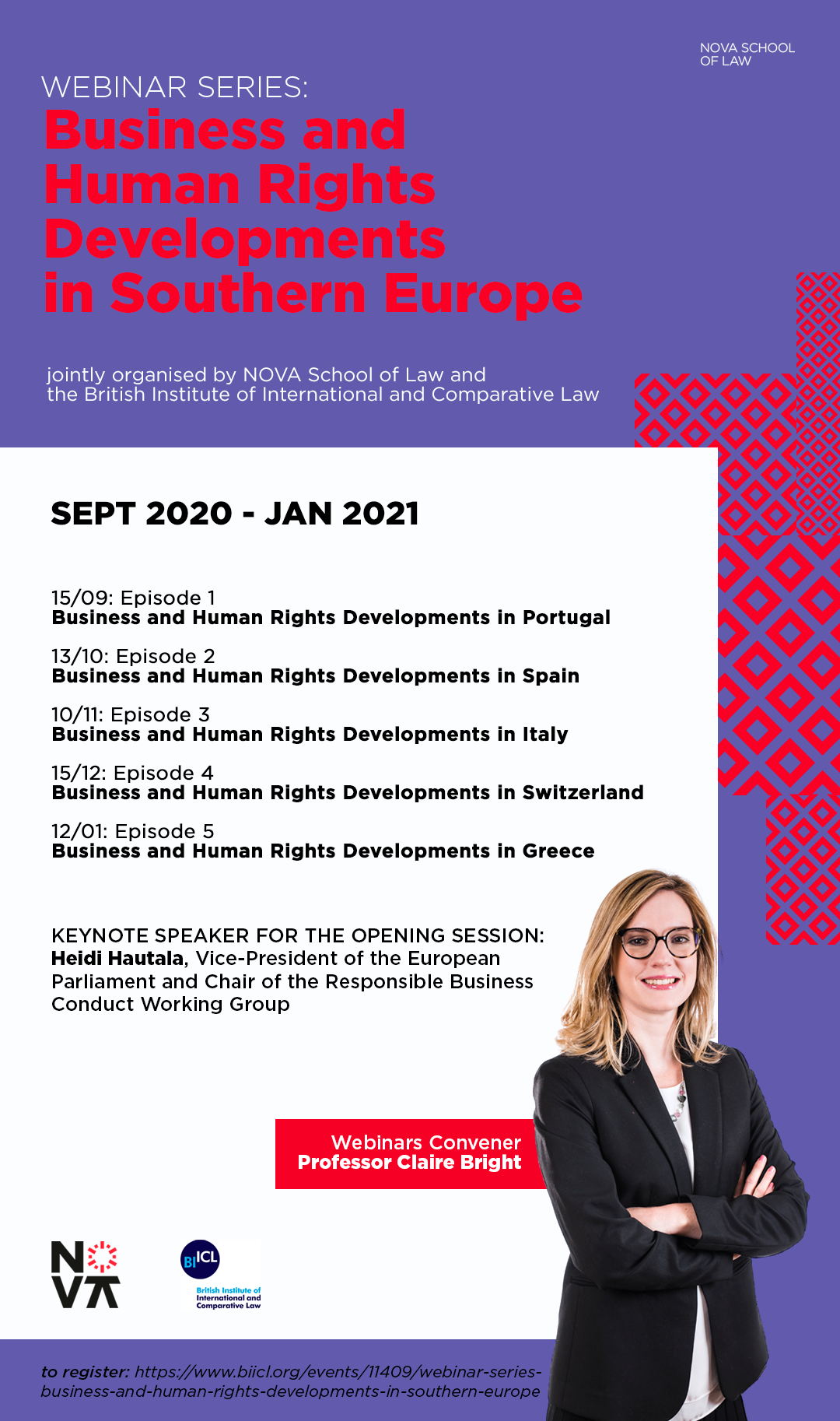 Webinar Series: Business and Human Rights Developments in Southern Europe
Various jurisdictions across the world have adopted National Action Plans in Business and Human Rights and have enacted legislations or are discussing legislative initiatives to regulate companies and prevent adverse human rights and environmental impacts. These developments raise important questions about the adequacy of existing norms and their ability to drive change towards responsible business practices. Whilst much of the focus so far has been on a small number of countries seen as 'big players', less attention has turned to jurisdictions in Southern Europe in which important developments are currently occurring. The aim of this webinar series was to gather scholars, legal practitioners, companies, civil society, government representatives, policy advisers, investors, insurers, and other relevant stakeholders from Southern European jurisdictions in order to provide insights into the current regulatory landscape, and the lessons that can be learned from other jurisdictions. The webinar series was jointly organised by Nova School of Law and the British Institute of International and Comparative Law.
Postgraduate course on Business, Human Rights and Sustainability
This postgraduate course, was organised and lead by Professor Claire Bright, opened to Nova students. With 14 sessions including 5 guest lectures and two joint sessions with the students from the EDHEC Business School (France), students analysed a wide range of topics pertaining to the field of Business, Human Rights and Sustainability. For more information, please contact us, or contact your faculty.