News
The contribution of Lise Smit and Claire Bright on Human Rights and Environmental Due Diligence as a Standard of care has just been published in the compendium of reflections on 'Towards EU Due Diligence Legislation' launched as part of the German presidency of the Council of the European Union. It is available here.
O artigo escrito pelo nosso parceiro Rodrigo Tavares foi publicado: "Mas e se for uma lei europeia, discreta e introvertida, um aparente zé-ninguém legislativo que resolvesse o macroscópico problema da desflorestação da Amazónia? Talvez tenha sido isso que tenha acontecido a 22 de outubro de 2020." O texto encontra-se disponível aqui.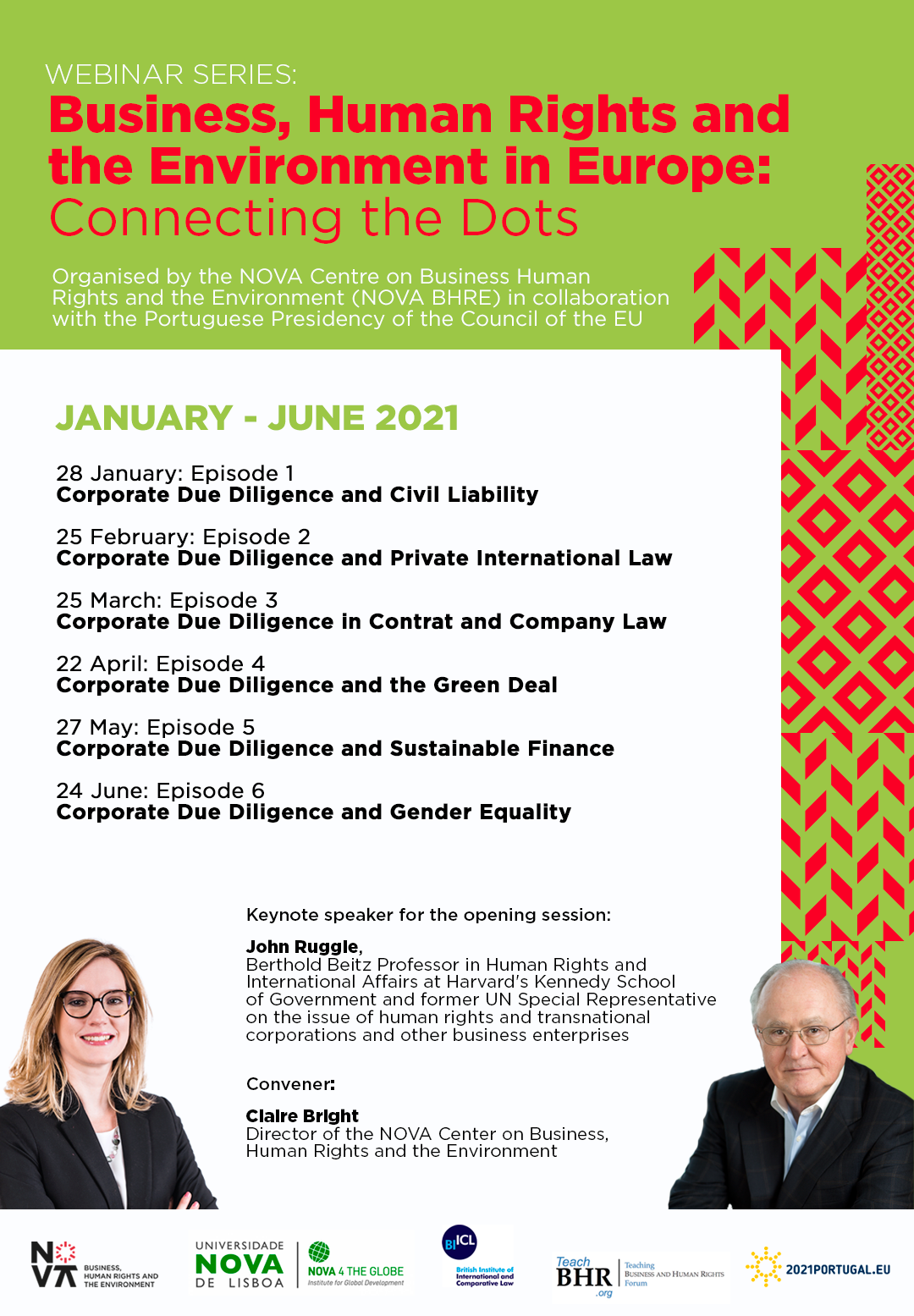 ---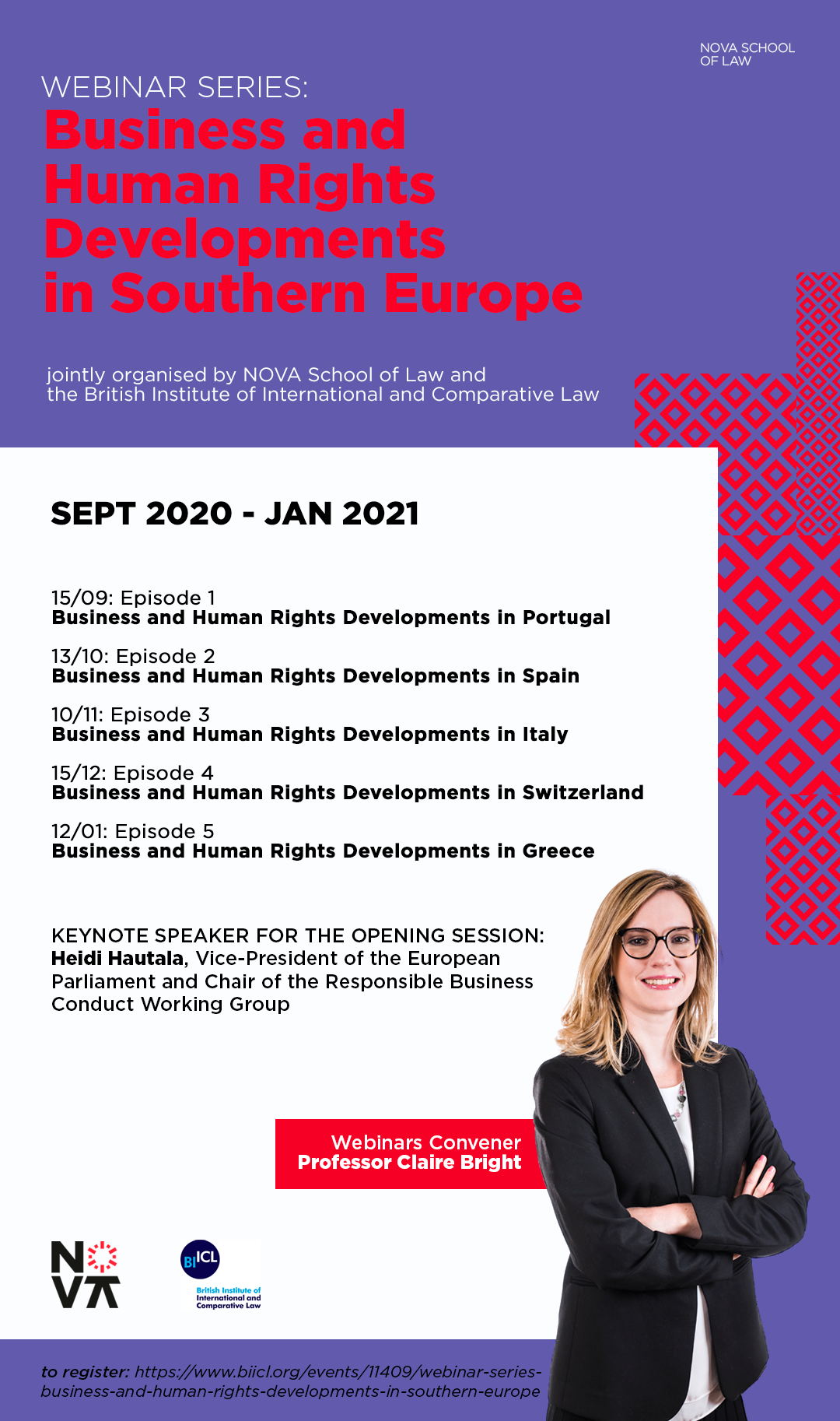 Webinar Series: Business and Human Rights Developments in Southern Europe
Various jurisdictions across the world have adopted National Action Plans in Business and Human Rights and have enacted legislations or are discussing legislative initiatives to regulate companies and prevent adverse human rights and environmental impacts. These developments raise important questions about the adequacy of existing norms and their ability to drive change towards responsible business practices. Whilst much of the focus so far has been on a small number of countries seen as 'big players', less attention has turned to jurisdictions in Southern Europe in which important developments are currently occurring. The aim of this webinar series is to gather scholars, legal practitioners, companies, civil society, government representatives, policy advisers, investors, insurers, and other relevant stakeholders from Southern European jurisdictions in order to provide insights into the current regulatory landscape, and the lessons that can be learn from other jurisdictions. The webinar series is jointly organised by Nova School of Law and the British Institute of International and Comparative Law.
Postgraduate course on Business, Human Rights and Sustainability
This postgraduate course, organised and lead by Professor Claire Bright, is opened to Nova students. With 14 sessions including 5 guest lectures and two joint sessions with the students from the EDHEC Business School (France), students will analyse a wide range of topics pertaining to the field of Business, Human Rights and Sustainability. For more information, please contact us, or contact your faculty.