Business and Human Rights Developments in Central and Eastern Europe
Various jurisdictions across the world have adopted National Action Plans in Business and Human Rights and have enacted legislations or are discussing legislative initiatives to regulate companies and prevent adverse human rights and environmental impacts.
These developments raise important questions about the adequacy of existing norms and their ability to drive change towards responsible business practices. Whilst much of the focus so far has been on a small number of countries seen as "big players"; less attention has turned to jurisdictions in Central and Eastern Europe in which important developments are currently occurring. The aim of this episode was to gather multi-stakeholders from Central and Eastern European jurisdictions in order to provide insights into the current regulatory landscape, and the lessons that can be learned from other jurisdictions.
The webinar took place on te 12th of October 2021.
Chair: Laura Íñigo Álvarez, Nova School of Law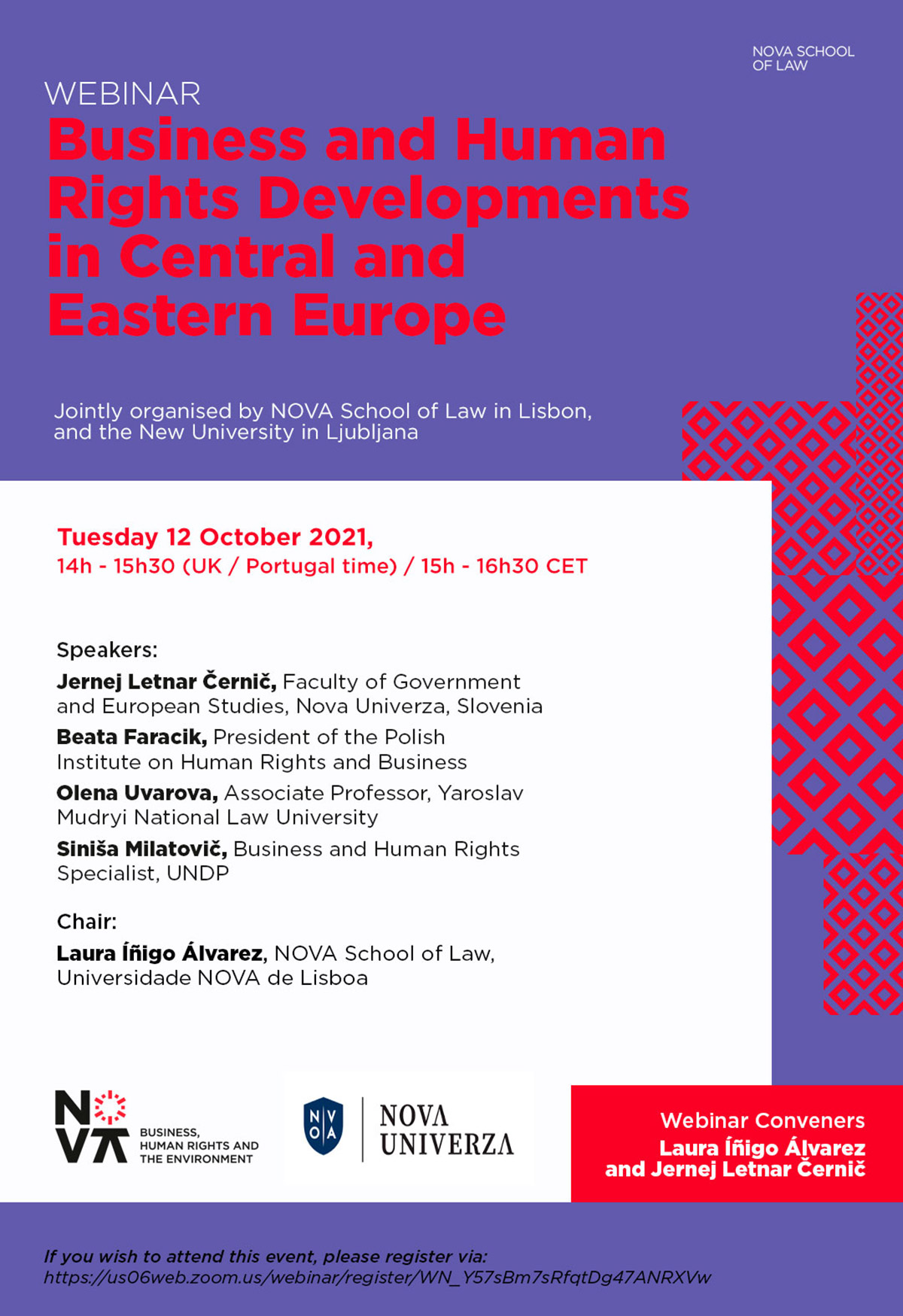 Speakers:
Jernej Letnar Černič, Faculty of Government and European Studies, Nova Univerza, Slovenia
Beata Faracik, President of the Polish Institute on Human Rights and Business
Olena Uvarova, Associate Professor, Yaroslav Mudryi National Law University
Siniša Milatovič, Business and Human Rights Specialist, UNDP