Corporate Due Diligence and the Digital Transformation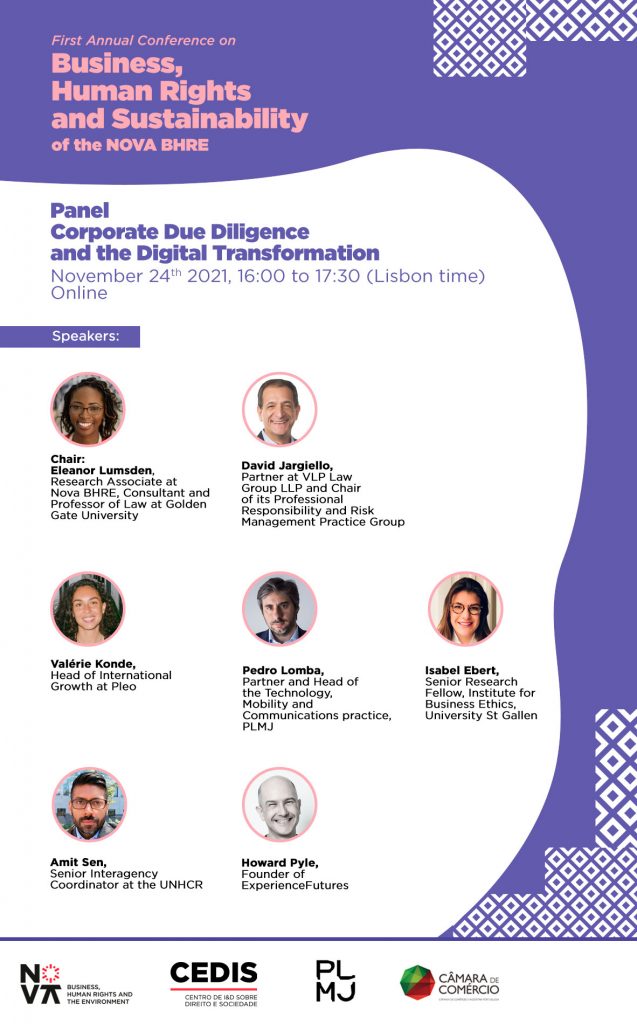 The digital economy presents myriad opportunities for businesses to flourish. Tech giants like Amazon, Apple, Google, Facebook and Microsoft annually earn almost $900 billion for their shareholders— more than the GDP of many countries. Entrepreneurs, small and medium enterprises, and gig workers also benefit. While digital processes can transform lives and provide increased access to capital to marginalized groups, the influence of technology in our daily routines raises serious human rights issues. The right to privacy, freedom of speech, data protection, and more are at stake. Algorithms can be created to discriminate against people based on race, gender, sexual orientation, religion, or age. Corporations have an important role to play. Through human rights due diligence, corporations can ensure that companies involved in the Digital Revolution fulfil their responsibility to contribute to a fair and sustainable world.
What is the appropriate balance between innovation and corporate responsibility to respect human rights? Can due diligence safeguard human rights? What role should regulation play? Join us and share your questions, comments and insight!
Chair: Eleanor Lumsden, Research Associate at Nova BHRE, Consultant and Professor of Law at Golden Gate University
Panellists:
– David Jargiello, Lecturer at Berkeley School of Law, Partner at VLP Law Group LLP and Chair of its Professional Responsibility and Risk Management Practice Group
– Valérie Konde, Head of International Growth at Pleo
– Pedro Loma, Partner and head of the Technology, Mobility and Communications practice, PLMJ
– Isabel Ebert, Senior Research Fellow, Institute for Business Ethics, University St Gallen
– Amit Sen, Senior Interagency Coordinator at the UNHCR
– Howard Pyle, Founder of ExperienceFutures
Corporate Due Diligence and the Digital Transformation
24th of November
Time: 16:00 to 17:30 (Lisbon Time)
The panel will be in English