Decent Work and Migrant Workers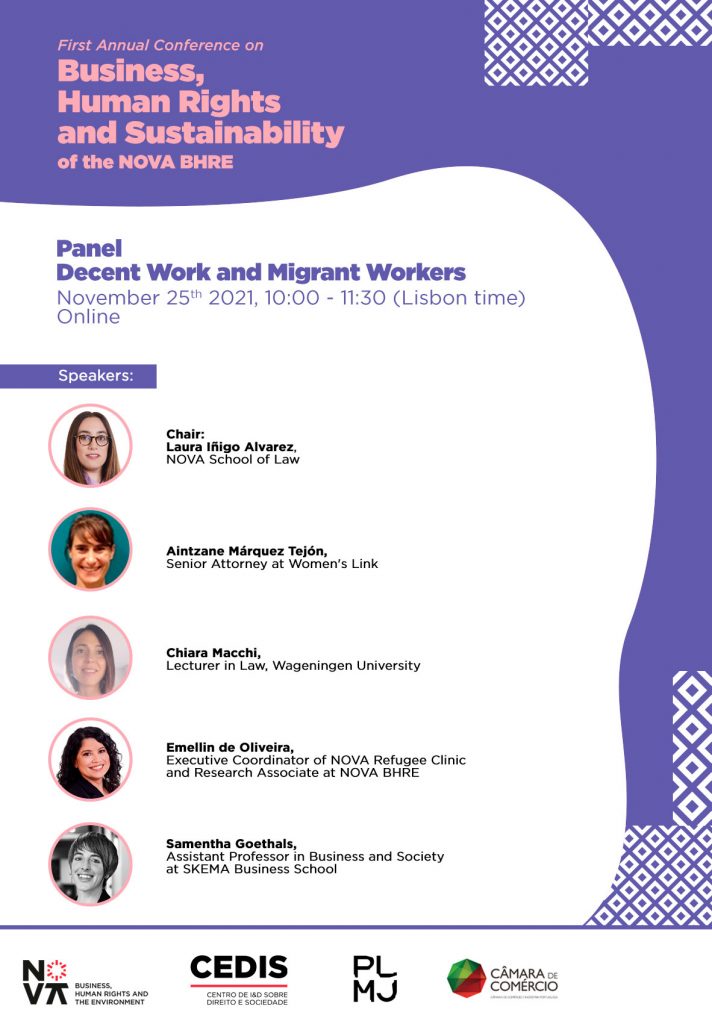 Migrant workers are particularly vulnerable to different forms of abuse and discrimination, especially in the agriculture, construction and food production sectors. According to a 2019 report by the EU Agency for Fundamental Rights (FRA), most of these abuses relate to working, living and housing conditions, as well as lack of access to justice. Examples include concerns over their welfare and working conditions of construction migrant workers involved in the infrastructure and development projects related to the 2022 FIFA World Cup, or issues relating migrant workers in the agricultural industry in Southern Europe.
Against this backdrop, it is important to reflect upon the question of how can human rights due diligence provide an adequate tool to address the systemic challenges faced by migrant workers.
This question is of particular relevance in light of the upcoming legislative developments on mandatory corporate due diligence. This panel will provide multidisciplinary perspectives allowing to understand the vulnerabilities of migrant workers in global supply chains, both within and outside of the European Union, and discuss how human rights due diligence can be an effective tool in protecting their human rights.
Chair: Laura Inigo Alvarez, NOVA School of Law
Panelists:
– Aintzane Márquez Tejón, Senior Attorney at Women's Link
– Chiara Macchi, Marie Sklodowska-Curie Researcher at Wageningen University
– Emellin de Oliveira, Executive Coordinator of NOVA Refugee Clinic and Research Associate at Nova BHRE
– Samentha Goethals, Assistant Professor in Human Rights and Business at SKEMA Business School
Decent Work and Migrant Workers
25th of November
Time: 10:00 to 11:30am (Lisbon Time)
The panel will be in English